An aviary can't be big enough.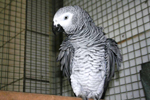 Most people keep their parrots in the living room and allow free flights under control.
Indoor or outdoor aviaries should be made out of aluminium or stainless steel, with a stainless steel wire.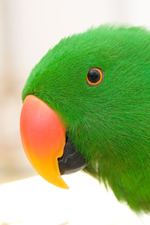 Galvanised (zinc-coated) wire or toys should not be used due to the danger of zinc poisoning.
Outdoor aviaries have to have wire mesh which keeps out wild birds and mice. We recommend a wire mesh of 11 mm x 11 mm. It also protects parrots from cats, martens and raptors.
We have this kind of high quality of stainless steel wire mesh available – please let us know your requirements.
If you want to build a new house with indoor or outdoor aviaries, I am at your disposal to meet together with your architect in order to discuss the plans.